Monitor your blood pressure. Don't measure it.
Put it on your wrist and forget about it. No more inflating cuffs, clunky setups, or wires. Get a continuous blood pressure reading and take control of your blood pressure today.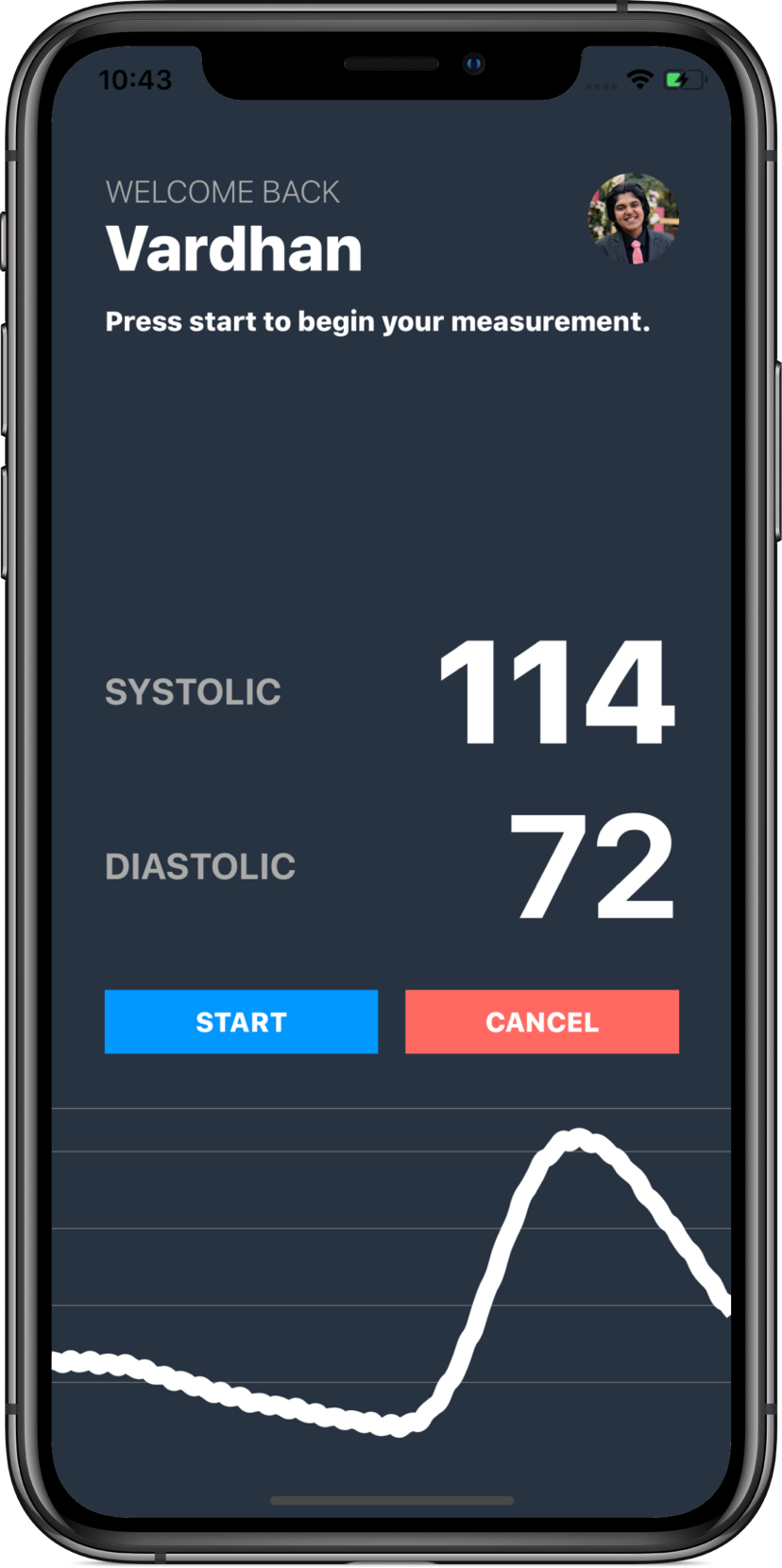 What does it do?
Continous
Monitor long-term blood pressure trends. All day, every day. No more random cuff inflations during that meeting at work.
Cuffless
You can measure your heart rate continuously. Your blood pressure should be no different. No needles, no cuffs, no pain.
Easy
A user-friendly design is easy-to-use; you shouln't need a medical degree to operate your blood pressure monitor. Put it on and watch it measure.